Artists
in Our Town
Sharing their Gifts

*

is a vision of Canadian watercolorist and www.WorldArtTours.net creator Angela C. Roth McIntosh,
who has been inspired by the landscapes and peoples around the world
and wants to share in the joy of artistic creation.
She wishes to provide a framework that artists and groups from all around the world
may use to encourage the interchange between artists and local communities,
to enhance cultural richness,
to promote understanding between peoples,
and to encourage similar projects through the World Wide Web.



Artists in Our Town is about artists sharing their art for the love of it without financial reward!




Usually the artists benefit in ways that money could never buy and local communities benefit too!




Some of the most rewarding things that I have done in my life were sharing my joy of painting with other people. I taught my sons grade 3 class art every Friday for a year . By the end of the year the kids had learned so much but what I found was that they had inspired me in many wonderful ways. The special present of their artistic creations put together in a book, specially completed when I wasn't there, are a gift I will treasure forever! I also taught my daughter's french immersion school camp-eighty kids doing on location painting in four groups in one day. It was unbelievably hectic but I think that I had just as much fun as the kids! Recently I have had the immense pleasure of painting weekly with a group of seniors in my town. They have provided me with so much inspiration and motivation! Giving to my community seems to have benefited me as much as it did them!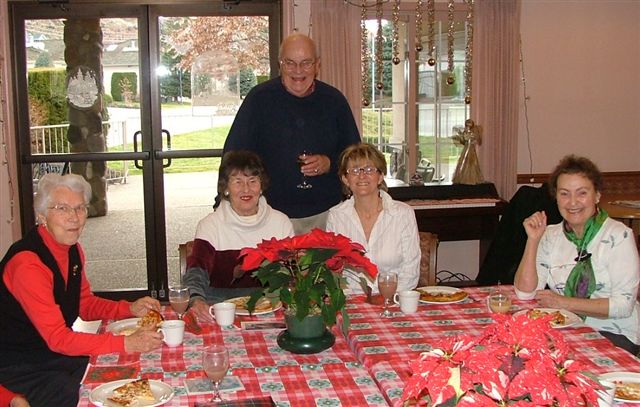 Angie McIntosh (Creator of the WorldArtTours Network)
with seniors at the Sandbridge Painting Group


The Artists in ouR Town Project wishes to
recognize artists already sharing their artistic gifts with their local communities,
encourage the development of new projects within communities,
and assist in the creation of new exchange programs through
a template for Artists-in-Residence Projects.
The objective of Artists in our Town Sharing their Gifts
is to use the World Wide Web
to increase and spread the flow of artistic exchange
through an interaction of artists with local communities
while fostering the development of participating artists
through the availability of personal work-time, peer input, teaching opportunities, mentoring, and exhibition programs,
This project wishes to assist in the creation of new free or minimal cost programs
and to recognize people in the arts field who are already sharing their gifts.
In newly created artist-in-residence projects,
artists will highlight unique geography and cultural heritage
while they enhance sustainable future development of locations around the world
through inspiration, sharing, teaching,

and the creation of new works of art.

WorldArtTours.net
networking artists and communities!
C
lick on the map to see original paintings of that area by world artists