COME TO THIS WEBSITE AND: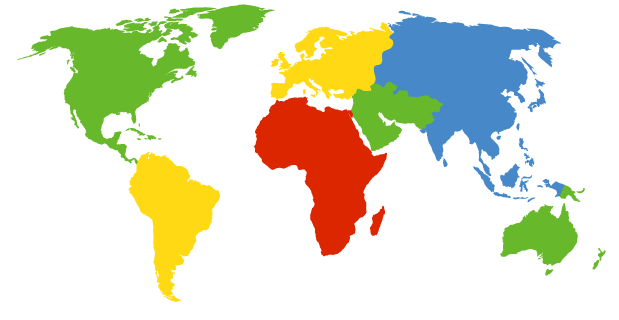 SEE THE WORLD THROUGH THE
WORK OF ARTISTS
World Art Gallery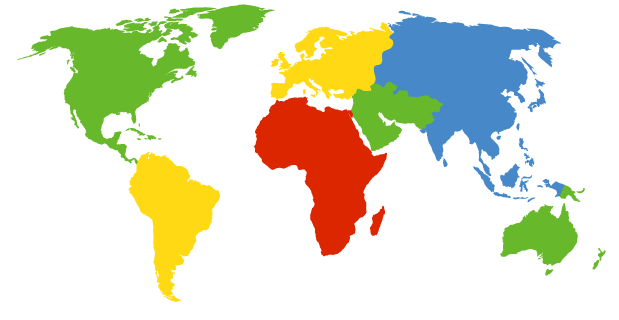 SEE THE WORLD THROUGH THE
EYES OF ARTISTS
World PhotoGallery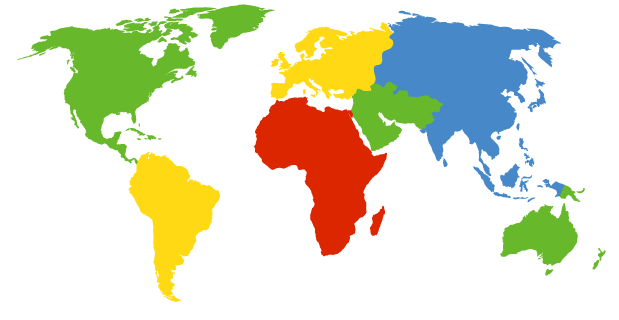 SEE THE WORLD IN
THE COMPANY OF ARTISTS


Proposed Artists Studio in the North

See paintings from around the world by clicking on our world map. Soon you will see the work of other artists which are being added right now. Learn where you can go to see their work in real life. See the work artists do while travelling or were inspired to do when they got home. See works created en plein air in the artists' own neighbourhoods or painted in their studios. Artists please contact McIntosh to submit your work.


Check out the great photos of some of the most inspiring places to paint and travel in the world. You don't have to leave the comfort of your own home to go on our virtual tours. Enjoy the treasures of the world when you look at the photos of the wonderful places that artist Angie McIntosh and others have visited and painted.


created a simple rustic painting studio in an old house in Stewart BC which is near some of the most scenic painting locations of Western Canada and Alaska, in the beautiful Pacific Northwest. It is almost ready to go. Fully furnished, just a few little touches left. It was wonderful to be there in the summer and early fall to paint.If you wish to participate in the project contact McIntosh .

ARTIST IN RESIDENCE

Artist in Residence project in Stewart BC. Click here to learn about becoming the artist in residence at Canadian artist Angie McIntosh's art retreat in Stewart, BC, in northern Canada, minutes from Alaska.




ARTIST'S NOTECARD AND PAINTINGS




Artist Angie Roth McIntosh has created notecards from the images of many of the paintings you see on her website. These are for sale at her studio gallery at 3961 Lakeside Rd. Penticton B.C. Studio price for notecards are $3 each or sets of 10 or more for $2.50. They come in a clear cellophane protective sleeve. They may be ordered and shipped at your expense. Some of the paintings are also still available for sale. Please enquire by e-mail. Angie is also displaying her northern paintings, cards, and small prints at the cute HarbourLight Store on Main Street in Stewart, BC. Angie's notecards are also available at Apex Mountain Penticton, B.C. at the Trading Post Store starting at Christmas, 2006. Some of Angie's work is also in the Spirit Bear Gallery in Terrace. There are also some of Angie's Kootenay landscape paintings available at Halcyon Hotsprings, Nakusp. Angie joined the Penticton Chamber of Commerce in December.


BC ART TOURS

Please visit the home pages of WorldArtTours.net creator Angie Roth McIntosh. Check out her biography, stories of her journeys, and the galleries of photos and paintings inspired by her wonderful home area and incredible travels around the world. Learn about friends she made during her time studying art in China and her return trips back to this remarkable scenic country to paint and to get to know wonderful people. Learn how she lived her dream of taking other artists to explore this picturesque country and how she has discovered the painting beauty of France, Mexico and her own part of the world in the Northwest of North America.


INTERACTIVE ACTIVITIES FOR ARTISTS --COMING!!


Please come and visit these wonderful online learning websites. We have and we've learned alot.


CULTURAL TRAVELLERS coming soon


Make sure you check out all of our interesting activities for viewers and cultural visitors and submit your ideas. Where is your favorite painting location? Where is the most exciting place in the world to paint? What was the most exciting painting trip or workshop that you've been on? Who is your most inspiring teacher? What is the most helpful artbook you've read? When did you discover your burning dream to paint? Submit paintings that you did around the world so they can be linked to our interactive map. If you are part of a group of Plein Air Painters that would like to show painters from around the world where you like to paint in your area please let us know.


SUBMIT

IMAGES OF YOUR ORIGINAL ART WORKS FOR THE WORLDARTTOURS MAP

MOST EXCITING PAINTING LOCATION

MOST INSPIRING TEACHER

MOST HELPFUL ARTBOOK

PLEINE AIR PAINTING GROUPS

RESOURCE AND LINKS

Vist this page and learn out about painting. If you want to find a plein air painting group or a local, regional, national, and international painting organizations please make sure you return as we are planning to add a list. Artists please add your painting group. Find out what the weather is going to be like before you go out to paint or travel. Find artists supplies for plein air painting.