BC Artist Announces the Formation
of an Artist's Retreat
in the North in Stewart BC near Alaska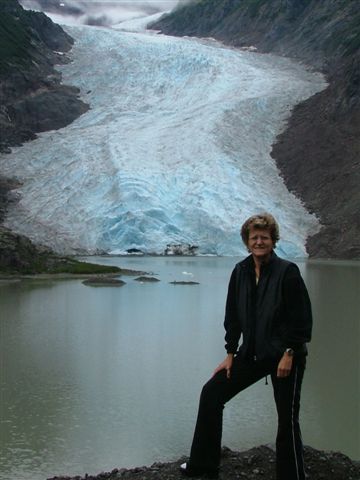 Penticton artist Angie Roth McIntosh is captivated with the
beauty of the North
and announces the creation of her artist's retreat in Stewart BC, next to the snowcapped Misty Fjord region of the Alaskan Panhandle. McIntosh turned the simple metal roofed grey cedar home into her artist's studio. Situated not far from the boardwalk and ocean inlet, two short blocks from the downtown and restaurants, adjacent to the village museum, a block to the courthouse, village office, police station, and near the hospital, the house is surrounded by wonderful views of towering mountains and hanging glaciers. Located at the eastern end of the Portland Canal , Canada's most northerly
ice-free deep sea port, the area is home to grizzly and blackbears as well as bald eagles. It is a short drive to Alaska and the grizzly viewing platform at Fish Creek as well as the Salmon Glacier. McIntosh has already been inspired to paint the snow, rivers, and mountains of the area during a winter trip to the area in 2004, 2006, and 2007 and at the end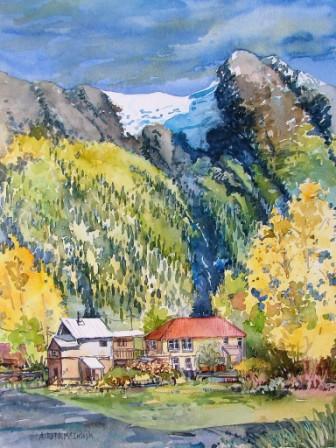 of the summer of 2005
painted
a view of the hanging glacier and the neighbourhood's fall colors. In 2015 she has been up painting on the inspiring
Salmon Glacier
for 10 years. She is looking forward to sharing the magnificence of the area with more artists from around the world.
McIntosh says that while the rustic building is fairly basic, it is quite large. The house affords views of the surrounding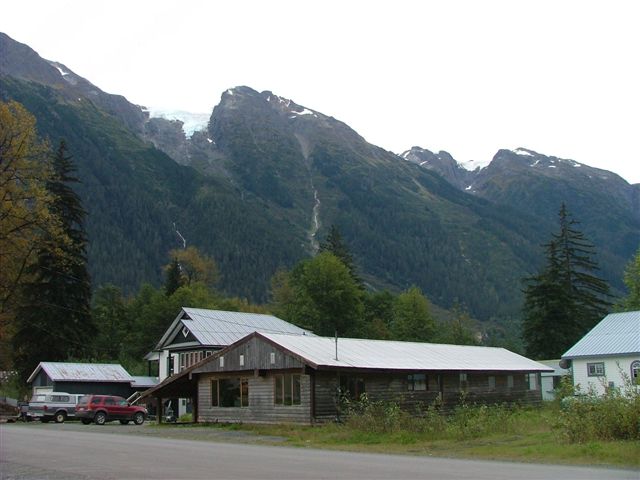 mountains and offers one of the most wonderful locations in North America. She is hoping that once some work is done that
the house
will work well as her painting studio. In January and February Angie was completing some final details and now the studio is fully available for use and since then she has hung out in the Stewart area 1 to 3 times a year for 10 years creating a large body of northern work which will one day be exibited in a large show and has been available for sale. Check out some pictures of the house
CLICK HERE.
The 3 bedroom home should be able to accommodate groups of three to eleven in private or dorm setup. She is also delighted that there is an outbuilding that could possibly be converted into studios for painting, sculpting, or even pottery in the future. The peaceful area is also wonderful for paint, writing, and music. Angie was at the retreat in early February 2007 and held the first free worskhop with local Stewart residents. It was delightful and many beautiful paintings were created.
Check out the first painting workshop held in the house
.
McIntosh has returned to Stewart atleast annually and has further explored and painted the area. She is delighted with the opportunity to encourage artists to visit this amazing region and is hoping that they will find time to not only paint but to have alot of positive interaction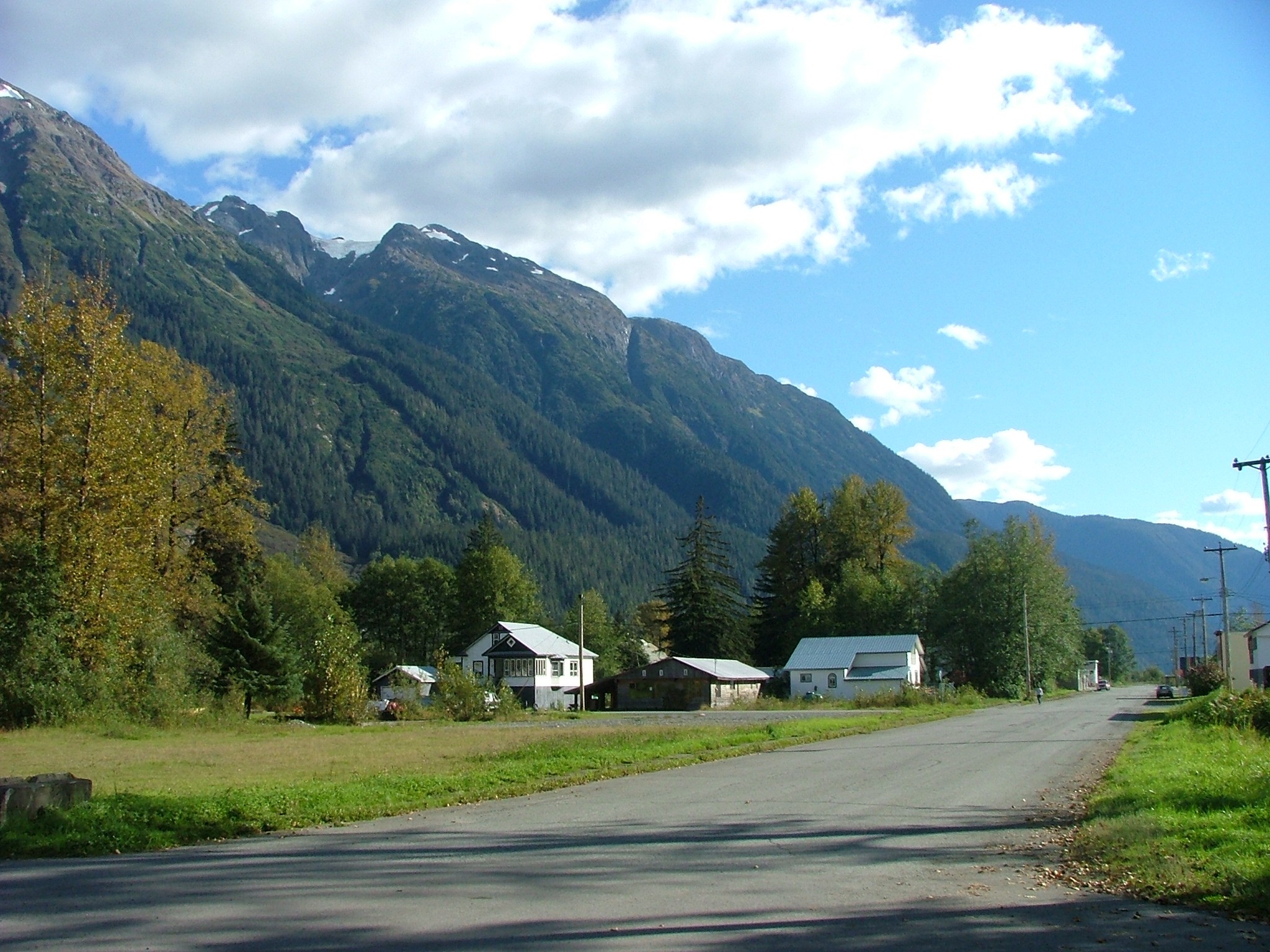 with the people of the local community as well as visitors to the area. To this end, she is launching the Stewart Studio retreat as part of an
Artists in the North Residence Program
which she will be networking
Artists in ouR Town Sharing Their Gifts
project of her www.WorldArtTours.net website. Artists and sponsors wishing to participate in the formation of the artists' retreat, wanting to become part of the Artists Sharing their Gifts Project or wanting more information on becoming part of the WorldArtTours.net network should contact
McIntosh
. Any businesses or individuals wishing to help help develop the studio or sponsor "Artists in Residence" stays are also asked to contact McIntosh. They will be given some wonderful opportunities to be involved cultural arts activities at the house too!