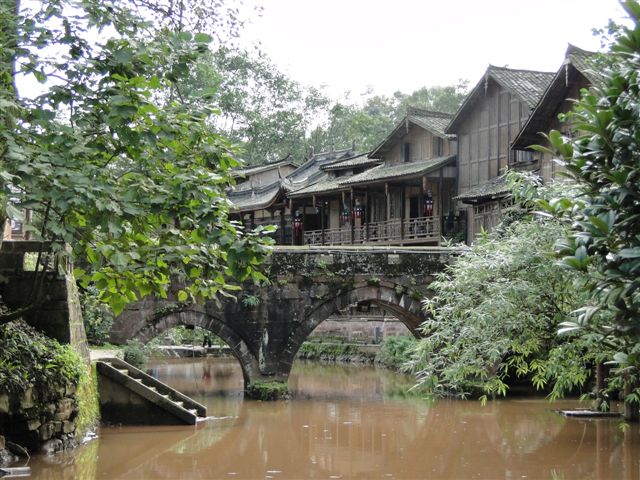 In Septemb
er 2012 I journeyed back to China
for
my 7th
time to plei
n air p
aint and visit m
y daughter w
ho is teach
ing in china
.
It really hel
ps
that she is an avid
paint
er and was happy to accompany me f
or a
short
break to Sic
hu
a
n
province to
the beautiful historic vill
a
g
e of Sh
angli, not far from Ya'an
and very close to Bifengxia with its pandas and w
onderful canyon
and world's highest scenic touris
t elevator to a wonderful c
anyon. I will be returning there this spring t
o paint as well
.We had a
l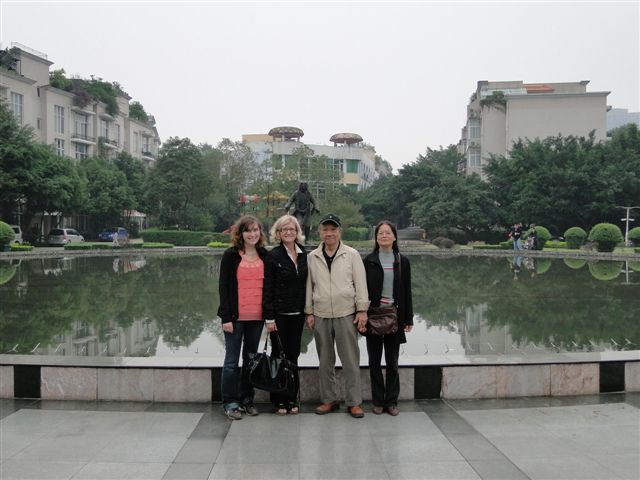 ove
ly afternoon
a
long the river by the historic
bridge. Each of us paint
ed a different view
. We met up
with my dear friend Prof. Tommy
Wu and his wife at their home in Music Gardens, a suburb of Chengdu. We had a lovely visit with them and returned to the neat tourist town of
Huanglongxi.
Many artists an
d students go to the historic village of Shangli to paint. There was a large group of students there when we were there.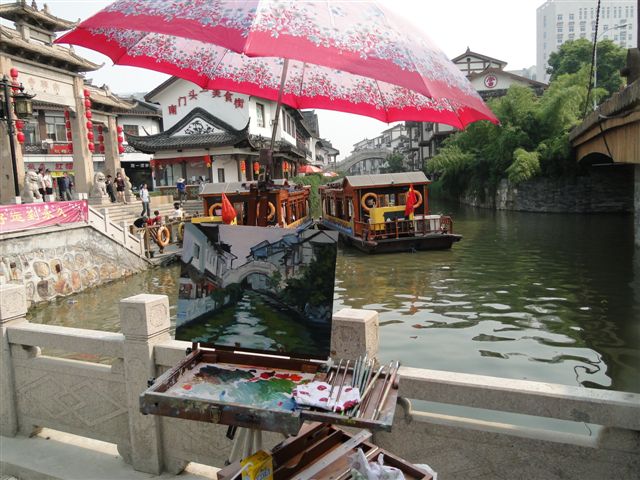 Here is my setup when I am painting back at Nanshan Temple in Wuxi. Kelsey's holiday wa
s over and they were back to work. I was lucky and got to return to "work" painting! I got to enjoy more
great lights along the canal at one of its many fine bridges.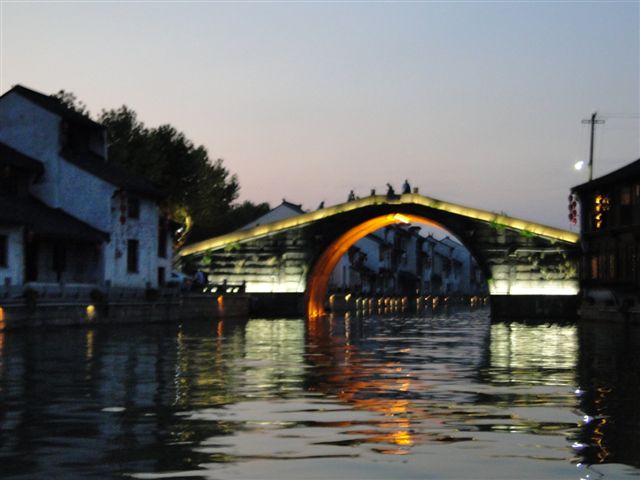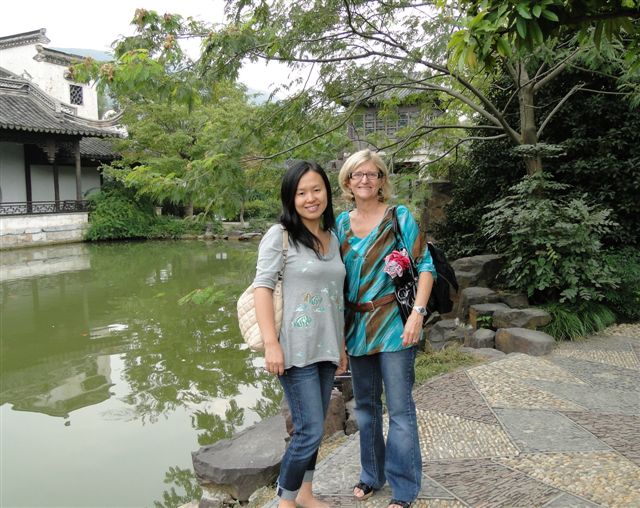 I will also return to the Phoenix Private Art Museum to check out their display of wonderful
contemporary Chinese artwork and will also be be looking to se
e
if they have completed the neighbouring artist' studios. I am hoping that one day I might visit and paint here. I was
told to check it out by the Staff at the Phoenix art Company where I met the head product designer and an assistant who spoke English. She gave me wonderful tour of the magnificent private collection of contemporary art at the factory. The Phoenix Art Supply company is the 2nd largest art company in the world. The staff
were curious as to why I came to China to paint.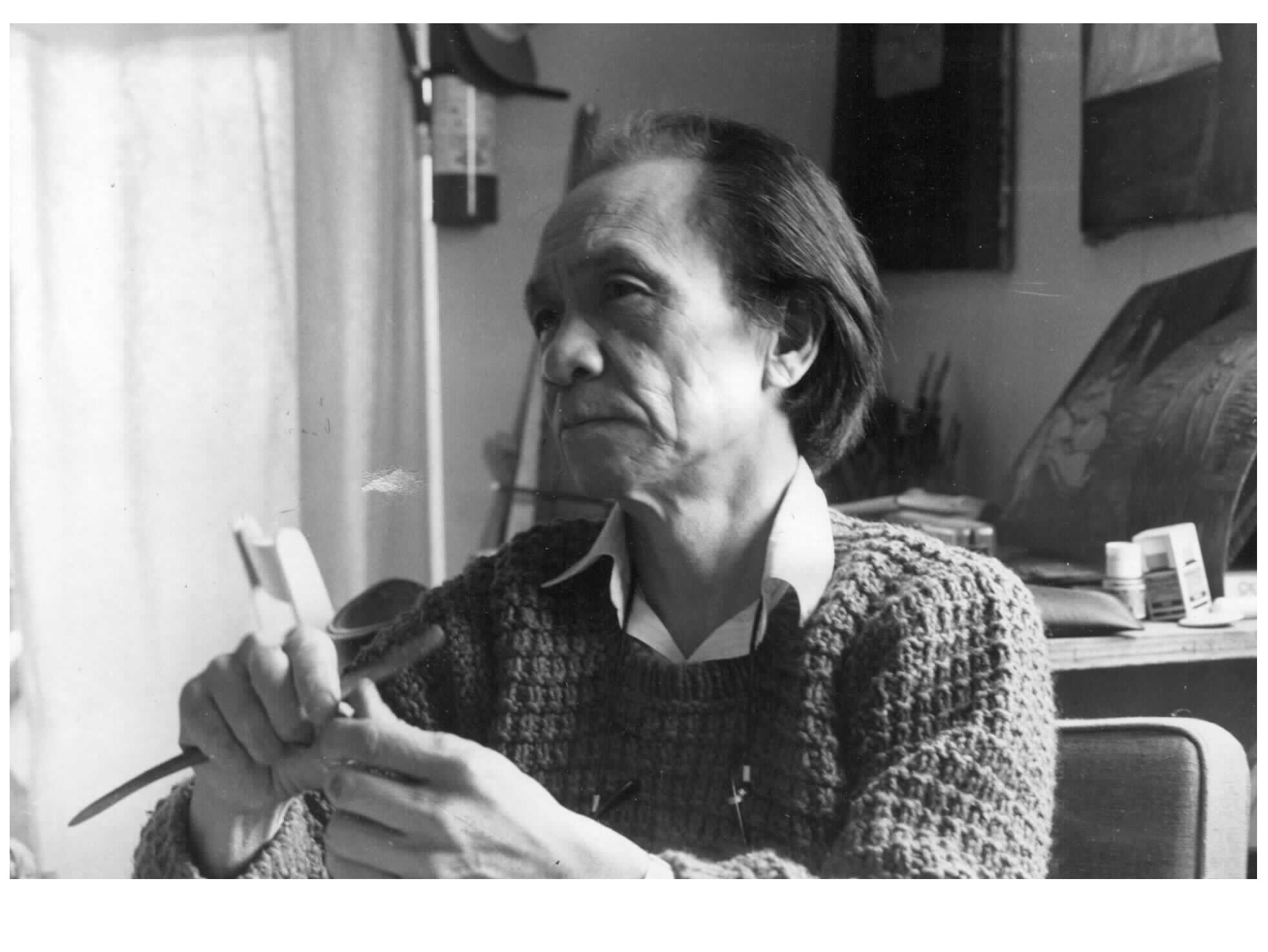 They were surprised to hea
r that I had travelled to Beijing originally in 1987 and
through the kind assistance of
Prof. Wu
had studied privately at the
Central Academy of Fine Arts
with a few renowned artists
Prof. Wei
and
Yang Feiyun
, who is now one of the top selling Chinese Contemporary artists according to Sotheby's Auction House. He had just recently been in Wuxi for the opening of the Phoenix Art Museum.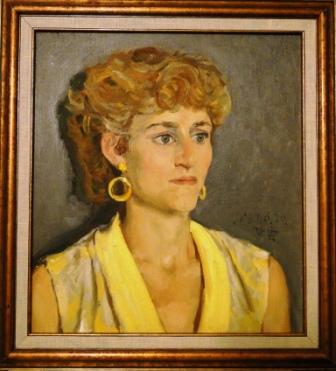 I was very fortunate
Mr.
Yang painted a lovely oil portrait of me back in 1987.
The staff were amazed that I had artwork by him. I also have a lovely watercolour of his wife Pengpeng. She was often a subject in his oil paintings and modeled in my class. Back in 1987 I was really disappointed I had to cancel out on a visit that I had arranged for famous American actor
Gregory Peck
to meet with these wonderful artists.I met Mr.Peck at lunch one day in the fall of '87 at the new Great Wall Sheraton Hotel when he travelled to China for the Education Film festival.. Unfortunately I had to cancel our appointment because in those days you couldn't easily make travel arrangements and my train was booked to Qingdao and my ship was sailing for Shanghai during the only time when Mr. Peck could come. That story will have to be subject to another post along with pictures of Yang Feiyan's wonderful work that he had me take as he was hoping that I could help him market his work in North America--now Sotheby's is doing a fine job of that!.